ELECTRICAL APPLIANCES - CONNECT / DISCONNECT / RECONNECT
Electrical appliances are our specialty. Plumbdog's fully qualified electricians can connect, disconnect or reconnect your electrical appliances. 
The prices stated above are an estimate based on what our customers have paid for this type of work previously. The layout of your plumbing, and your circumstance may differ and so prior to commencement Plumbdog will always provide you with an up-front, no-obligation cost estimate following an on-site inspection. Our minimum charge for an on-site inspection is $145 Inc. GST.
COVID-19 – Due to the Government's guidelines around social distancing and essential work Plumbdog will provide you with a cost estimate prior to a site visit to ensure social distancing is maintained.
Need electrical appliances connected? Give Plumbdog Plumbing a Whistle!
As licensed electricians in Perth, we can disconnect and reconnect your electrical fixed wired appliances and reconnect them, all at very affordable rates. Our basic disconnect/reconnect service is just $132 + GST and our friendly, experienced electricians have performed hundreds of connections and disconnections across the city so you can look forward to a fast, efficient service. Don't take a chance on an inexperienced electrician who might make a dog's dinner of it: call and speak to the specialists today!
When You Might Need an Electrician in Perth to Disconnect and Reconnect Your Appliances
There are a number of different reasons why you may need one of our professional electricians to disconnect and reconnect your domestic appliances, including the following:
Internal Inspections – If you need to inspect the inside of an electric oven, electric storage heater or any other fixed wired appliance, it is important to make sure it is disconnected first. And after you have finished your inspection you will, of course, need to have it reconnected.
Upgrades – If you're planning to replace any of your domestic appliances, we can disconnect the old unit and connect the new one for you.
Moves – If you're moving home and taking your fixed wired appliances with you, let Plumbdog take care of everything for you.
Replacing Faulty Appliances – When your electric hot water system packs up or your cooktop decides to call it a day, we can disconnect and take your old appliance away, as well as connect your new appliance and make sure it is in perfect working order.
Whatever the reason, just give us a call and we will send one of our faithful Plumbdog electricians in Perth to come to your aid.
We Disconnect and Reconnect All Types of Fixed Wired Domestic Appliances
As a full-service electrician in Perth, we can disconnect and reconnect any and all types of domestic appliances. We are capable of dealing with both simple and complex installations: a Plumbdog electrician never turns tail and runs away when faced with a difficult task! The most common types of fixed wired appliances we deal with are electric storage heaters, instant hot water systems, cooktops and ovens but whatever appliance you need us to disconnect or reconnect, just call and let us know. All straightforward jobs are priced at $132 + GST and if the appliance you need us to disconnect or reconnect is a little more complicated to deal with, we will tell you this when you call. We believe in providing our customers with accurate quotations they can rely on.
Call Your Friendly, Local Electrician in Perth Now
If you would like to arrange for one of our qualified Perth electricians to visit your property and disconnect or reconnect a fixed wired appliance, call and speak to us now. And if you're not sure whether our service covers your needs, we will be happy to tell you all the details and we won't hound you if you decide it's not the right service for you!
Don't just take our word for it. These guys have given us a belly rub!
More from Plumbdog about Blocked Drains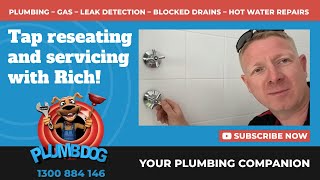 Blog
CARE! Don't overtighten your taps! Over tightening your taps could cost you some serious $$$ Like & Subscribe to our YouTube channel to stay up to date! Have you had a tap where you just had to turn it
Read More »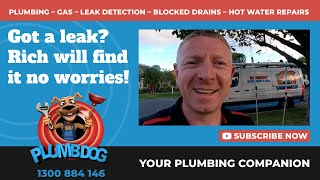 Blog
High Water Bills are a good sign of a Water Leak We show you how you could sniff out a leak too! Like & Subscribe to our YouTube channel to stay up to date! Our clients had high water
Read More »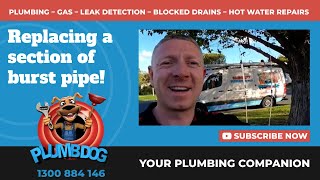 Blog
Sometimes you can hear water leaking but it's not easy to detect Poor plumbing work create issues like water leaks which could be avoided Like & Subscribe to our YouTube Channel to keep up to date with our latest videos!
Read More »