WEATHERPROOF POWERPOINT INSTALLATION​
External power points need to withstand our hot Australian summers and cold and wet winters while ensuring the safety of your people and property. 
The prices stated above are an estimate based on what our customers have paid for this type of work previously. The layout of your plumbing, and your circumstance may differ and so prior to commencement Plumbdog will always provide you with an up-front, no-obligation cost estimate following an on-site inspection. Our minimum charge for an on-site inspection is $145 Inc. GST.
COVID-19 – Due to the Government's guidelines around social distancing and essential work Plumbdog will provide you with a cost estimate prior to a site visit to ensure social distancing is maintained.
Need an external power point installed? Give Plumbdog Plumbing a Whistle!
Our expert electricians in Perth can install weatherproof power points outside your home quickly and safely, at a price we know you will appreciate. With weatherproof power point installations starting at just $220 including GST, Plumbdog is one of the most competitive service providers in the city. And every Plumbdog electrician loves spending time in the yard so it's a win-win situation: you get the weatherproof power points you need and we get to stretch our legs. To discuss your outdoor power needs with one of our friendly electricians, feel free to call us at any time.
Make the Most of Your Backyard with Weatherproof Power Points
Backyards are a great place to entertain and hang out in the summer months but without safe power points, you can't enjoy them to the full. Whether you just want to install some patio lighting and a small outdoor kitchen or you fancy having a speaker system and illuminated water features too, you'll need access to high-quality 100% weatherproof power points that provide a stable supply of electricity. Our experienced electricians in Perth can install these for you in accordance with all relevant industry guidelines and government safety regulations.
In addition to installing external power points for entertainment purposes, we also install them for gas continuous flow hot water systems so if you're preparing to have a new system fitted, we can make sure your property is ready for it.
Why Hire a Plumbdog Electrician in Perth to Install Your Outdoor Power Points?
With a wide choice of electricians in the city, why choose Plumbdog to install your weatherproof power points?
We are a Fully Insured and Licensed Electrical Contractor in Perth – To comply with government regulations on domestic electrical installations, you need to have your power points installed by a licensed electrical contractor.
We Have an Excellent Reputation – Check out our testimonials and reviews and you will see that we have a great reputation in Perth and the surrounding area, thanks to our fantastic customer service.
We Love Installing Weatherproof Power Points – Seriously, whenever we send one of our electricians out to perform an outdoor power point installation, they are like a dog with two tails! We genuinely love our work and this shows in the quality of workmanship and the customer service we provide.
We are the top dog when it comes to outdoor power point installations by Perth electricians and we guarantee to do a first-class job for you at a competitive price.
Book the Best Electrician in Perth to Install Your Weatherproof Power Points
The best way to find out just how good we are is to book us to come and install your weatherproof power points in Perth. Call during business hours, use the contact form to request a call back or just whistle: either way we'll come running. And if you need an external power point installing in a hurry, give us a whistle!
Don't just take our word for it. These guys have given us a belly rub!
More from Plumbdog about Blocked Drains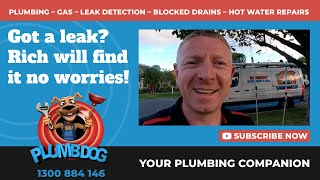 Blog
High Water Bills are a good sign of a Water Leak We show you how you could sniff out a leak too! Like & Subscribe to our YouTube channel to stay up to date! Our clients had high water
Read More »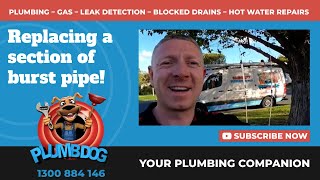 Blog
Sometimes you can hear water leaking but it's not easy to detect Poor plumbing work create issues like water leaks which could be avoided Like & Subscribe to our YouTube Channel to keep up to date with our latest videos!
Read More »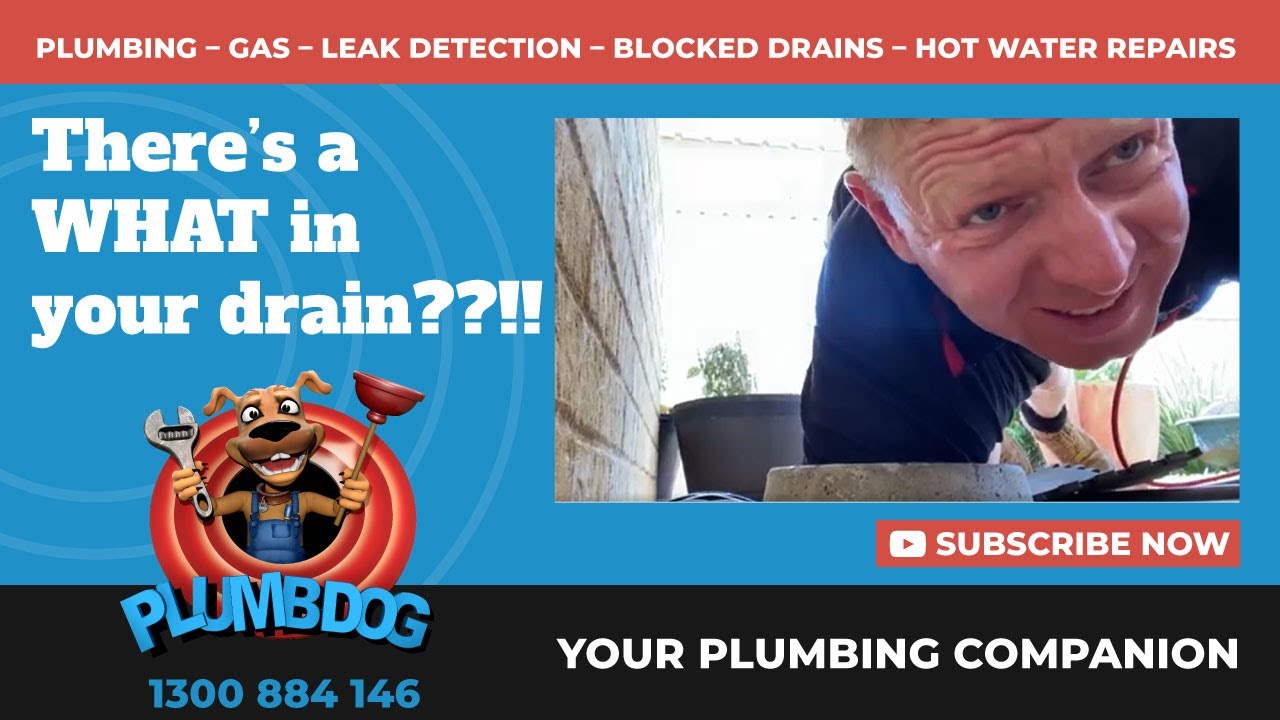 Blocked Drains
When you've been a Perth Plumber for a while, you never stop getting surprised with what you can find in a blocked drain See how efficient it is using CCTV to inspect problem areas.  We have all the gear and
Read More »