A dripping tap is more than just an annoyance – it can waste over 2,000 litres of water a month! This adds up to over 24,000 litres a year, and when it's a hot tap, it can also be an expensive waste of energy.
This is what the majority of our customers pay
This is the average price our customers pay in that range
The prices stated above are an estimate based on what our customers have paid for this type of work previously. The layout of your plumbing, and your circumstance may differ and so prior to commencement Plumbdog will always provide you with an up-front, no-obligation cost estimate following an on-site inspection. Our minimum charge for an on-site inspection is $145 Inc. GST.
COVID-19 – Due to the Government's guidelines around social distancing and essential work Plumbdog will provide you with a cost estimate prior to a site visit to ensure social distancing is maintained.
Need help with dripping leaking tap repairs in Perth?
A 
dripping tap
 is more than just an annoyance – it can waste over 2,000 litres of water a month! This adds up to over 24,000 litres a year, and when it's a hot tap, it can also be an expensive waste of energy. That's why it's important that, at the first sign of a dripping tap, you contact Plumbdog on 
1300 884 146
. Whistle and we will come!
How easy is it to fix a dripping tap?
Fixing a leaking tap is a job that just about every home handyman has tried, but there's usually more to it than just replacing the washer. It must also be reseated to prevent any further leakage from between the tap seat and washer – a tricky job, if you're not an experienced tap plumber, to do without causing permanent damage to the tap assembly.
Your dripping taps fixed on time, every time
Our tap servicing and replacement procedures are carried out to only the highest standards
We will disassemble the tap without damaging it, reseat the set, clean and lubricate the spindle, and replace all O-rings, body washers and jumper valves. This restores the tap to near as-new condition, preventing further water wastage and saving you from expensive tap repair or replacement.
Contact us now for expert dripping tap repairs
Don't put up with that annoying drip any longer. If you have a leaky tap and need a plumber in Perth with the experience and expertise to get the job done right first time, 
give Plumbdog a whistle
!
Servicing a standard tap and replacing the washer and O-Ring
Whilst we recommend a leaking tap only be fixed by a qualified plumber (as incorrect servicing of a tap can cause irreversible damage to the tap body), it can in most cases be done by carefully following the steps below:
Turn off the main water supply.
Using an adjustable spanner, remove the tap cover, placing a cloth between tap and tool to prevent scratching.
Use an open-ended spanner to unscrew the gland nut, and expose and remove the old washer.
Use a reseating tool to shave the tap seat back to a flat, shiny surface.
Replace the O-ring on the spindle and apply grease.
Flush away filing debris and insert spindle with the new tap washer.
Reassemble the tap (taking care not to overtighten the gland nut) and turn the main water supply back on.
HANDY HINT
We always recommend you buy replacement tapware or fixtures from a recognised plumbing supplier, as their items will 
always
 be covered by warranty should any fault occur – unlike when you buy from a regular hardware store or chain.
Don't just take our word for it. These guys have given us a belly rub!
More from Plumbdog about Plumbing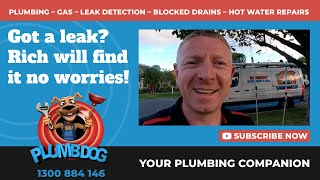 Blog
High Water Bills are a good sign of a Water Leak We show you how you could sniff out a leak too! Like & Subscribe to our YouTube channel to stay up to date! Our clients had high water
Read More »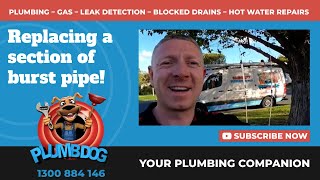 Blog
Sometimes you can hear water leaking but it's not easy to detect Poor plumbing work create issues like water leaks which could be avoided Like & Subscribe to our YouTube Channel to keep up to date with our latest videos!
Read More »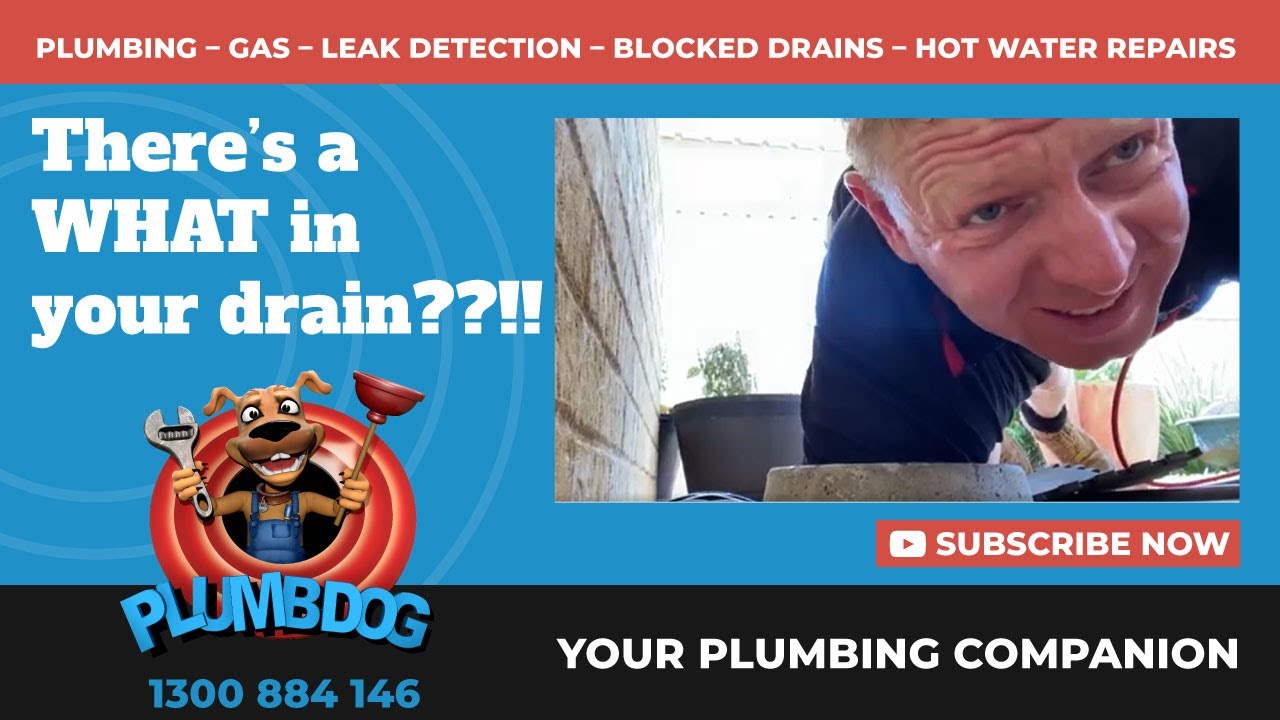 Blocked Drains
When you've been a Perth Plumber for a while, you never stop getting surprised with what you can find in a blocked drain See how efficient it is using CCTV to inspect problem areas.  We have all the gear and
Read More »