Need it fixed by a fully qualified, emergency plumber in Perth with a fully stocked service van? We have all the gear and every idea!
Do you need an emergency plumber in Perth? Do you want a team of Perth plumbers who can get to your residential or commercial premises quickly when you need them? If so, your first port of call should be Plumbdog.
We realise that any plumbing issue needs to be rectified as quickly as possible and share the same sense of urgency that you do when it comes to getting any issue sorted as quickly as possible.
Our backyard is absolutely huge and stretches right across Perth, from Joondalup to Rockingham and everywhere in between. Our hearing is also very good, so if you are in need of emergency plumbing in Perth just give us a whistle and our handy hounds will be with you in no time.
Our Emergency Plumbing Services
Whatever plumbing emergency you may have, you can rely on Plumbdog to arrive at your premises with all the tools and parts needed to carry out any hot water repairs, blocked drains and repairs or any other emergency plumbing in Perth that you might need! We really do have all the gear and every idea!
Some of the more common problems we deal with include but are certainly not limited to:
Gas leaks, appliance breakdowns
Blocked toilets, blocked drains and waste pipes in any property from homes to offices and medical centers to malls
Leaking detection in your home or office
Burst sewerage or main water lines in your property or on council land
Whatever your Perth emergency plumbing needs may be, you can rely on our obedient Plumbdogs to put it right quickly!
Fully Licensed and Experienced Emergency Plumbers in Perth
When you give our top dogs a whistle you are getting the real deal. All our Plumbdogs are fully qualified, licensed and experienced in all aspects of hot water repairs, blocked drain clearance, hot water maintenance as well as leak detection and repairs.
There are a few mongrels out there who may claim to be pedigree plumbers but aren't. Don't take the chance, opt for the best of breed, opt for Plumbdog Perth.
Emergency Commercial Plumbing in Perth
Aside from meeting and exceeding the expectations of residential customers across Perth, we are also experienced in meeting the emergency plumbing needs of Perth businesses. We realise that any emergency plumbing problem can impact upon business, so go that extra mile to ensure any disruption is kept to a bare minimum.
If you are in need of an emergency plumber in Perth to keep your business running like clockwork, look no further than the top dogs at Plumbdog Perth. Give us a whistle!
Emergency Domestic Plumbing in Perth
Homeowners choose Plumbdog Perth because we get to the root of plumbing problems quickly and efficiently. All our service vehicles are fully stocked with everything we need for every Perth emergency domestic plumbing job and even contain temporary hot water systems in the event that our suppliers are closed, and we can't replace or repair your system immediately.
You can also rely on our team to leave your property in the same condition as they found it, our top dogs clean up after themselves and are fully house trained!
If you have a plumbing emergency in Perth, call Plumbdog immediately on 1300 884 146 and find out for yourself why we are the number one emergency plumber for residents of Perth and the surrounding areas. A straightforward, reliable, friendly and efficient service with competitive pricing. Whistle and we will come!
Don't just take our word for it. These guys have given us a belly rub!
More from Plumbdog about Plumbing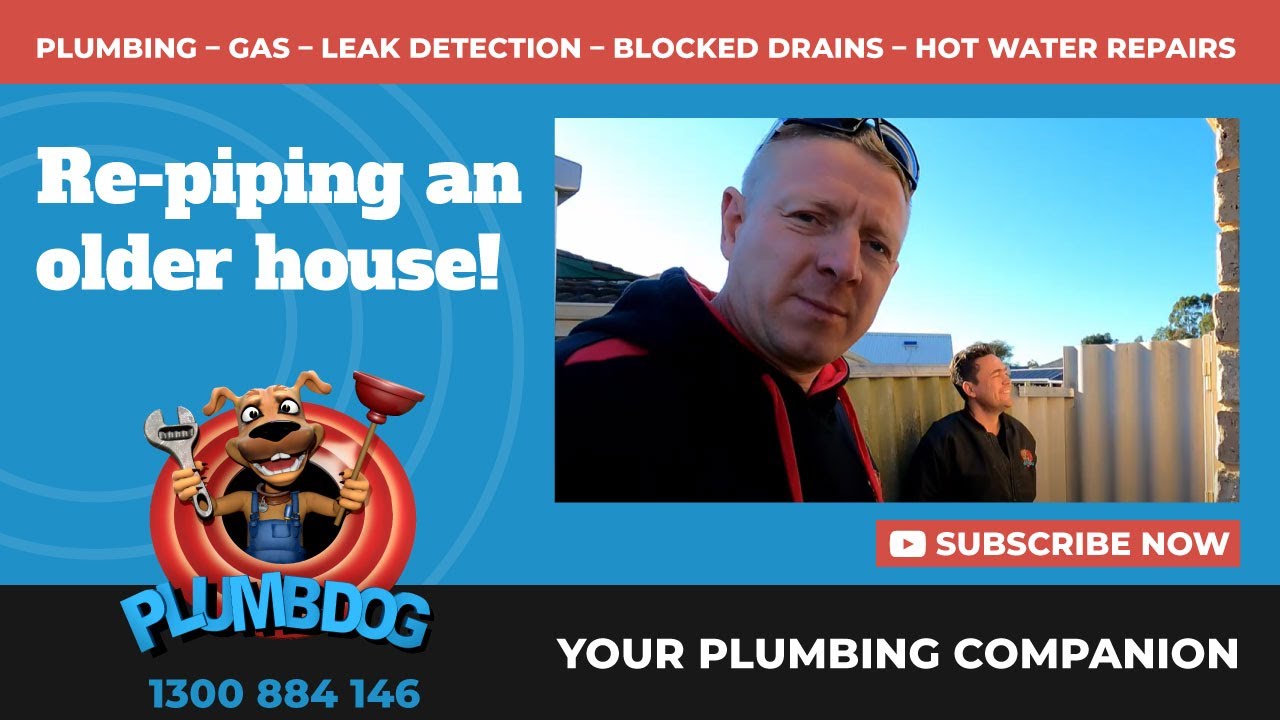 Blog
SOME JOBS ARE TOO BIG JUST FOR ONE PLUMBDOG TO HANDLE WATCH HOW WELL TOP DOGS RICH AND DARIUS PLAY TOGETHER DON'T FORGET TO SUBSCRIBE TO OUR YOUTUBE CHANNEL! At the property today, both Richard and Darius have
Read More »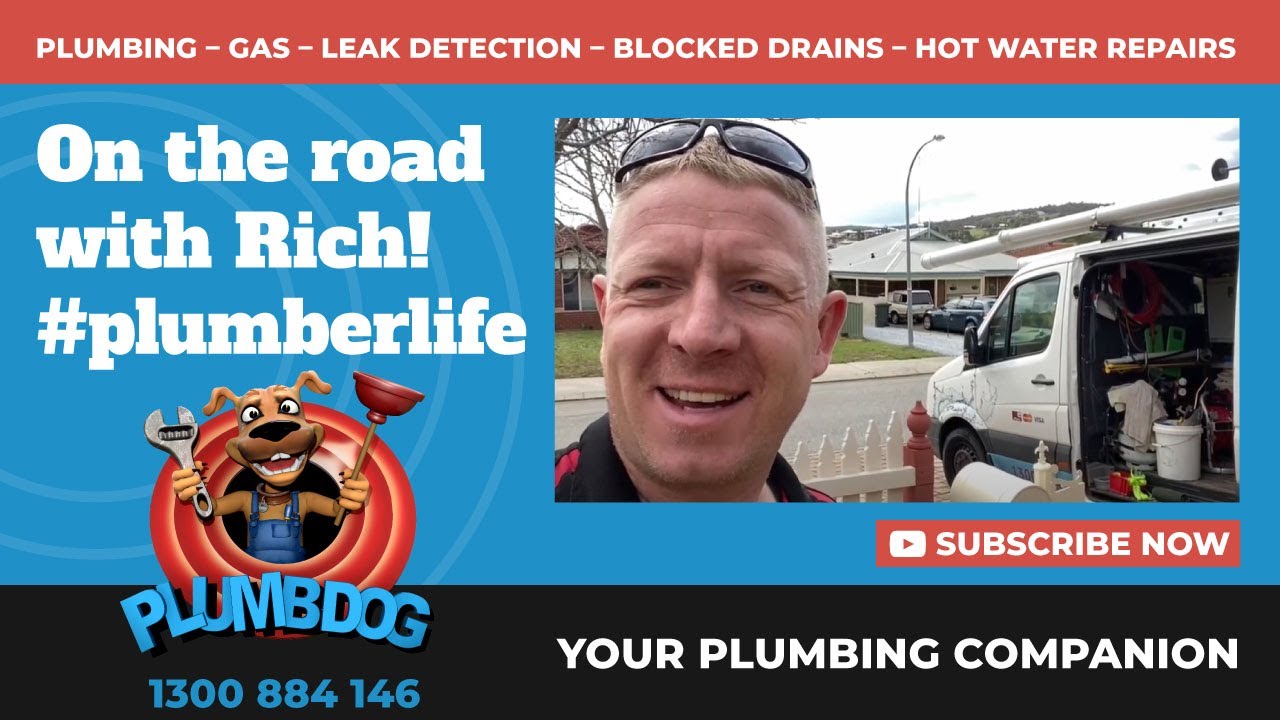 Blocked Drains
SOMEONE ASKED RICH WHAT HE GETS UP TO IN A DAY SO HE TRIED TRAPPING HIS GO PRO TO HIS HEAD MAIN WATER POINTS AREN'T ALWAYS EASY TO DETECT. TODAYS PROPERTY WAS A GOOD CHALLENGE IT HELPS TO KNOW WHERE
Read More »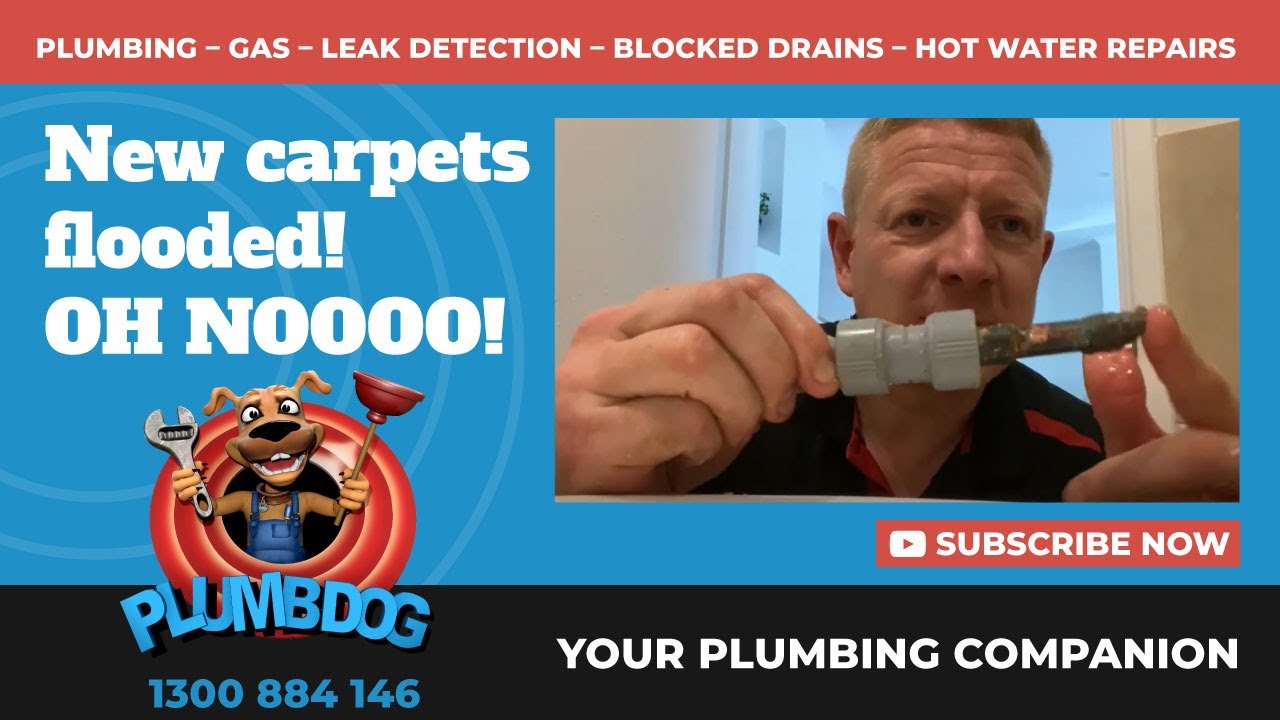 Blog
WATER LEAKS CAN HAPPEN EVEN WHEN YOU'RE PROACTIVE WITH YOUR PLUMBING THERE ARE OCCASIONS WHERE IT IS NECESSARY TO PERFORM A 'TEMPORARY' REPAIR CHECK OUT THE VIDEO TO SEE WHY THIS UNFORTUNATE WATER LEAK HAPPENED AT THIS APARTMENT DON'T FOREET
Read More »