A good
Plumbdog
won't chew on your cables!
Experienced and licensed electricians in the Greater Perth Region. Residential or Commercial, we've got your electrical covered from $125.
NEED An Electrician? WE'RE IN YOUR TERRITORY!

ELECTRICAL SERVICES PERTH
Whether you are looking for a commercial or domestic electrician in Perth, Plumbdog is the company to call. We have a pack of fully qualified electricians ready and waiting to fix, install, repair and upgrade any type of electrical appliance or wiring in your home or business premises.
Yes, we're trying to make it sound poetic – but the truth is that to us, it is, and we give the same care and attention to detail whether we're installing a complex new plumbing system to one of Perth's high risers or doing a simple drain unblocking at your nana's house in the suburbs.
It's easy to organise any electrical work for domestic or commercial properties. The way we work is we send one of our electrical contractors who can look after all of your electrical needs. We will coordinate an onsite visit by one of our Perth Electricians who will assess your needs and provide you with cost options according to your requirements and your budget. Once you are happy with his suggestions you sign off on his estimate and he will commence works.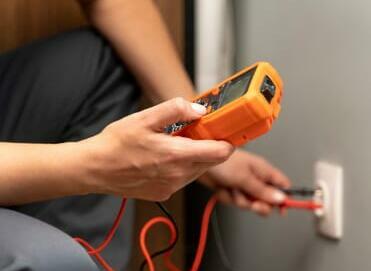 Suspect you might have some electrical problems with your wiring or appliances? Book a safety check to make sure everything is in order.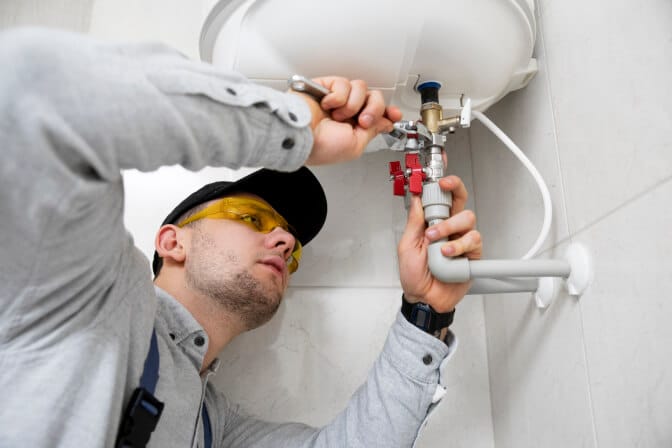 Electrical appliances are our specialty. Plumbdog's fully qualified electricians can connect, disconnect or reconnect your electrical appliances.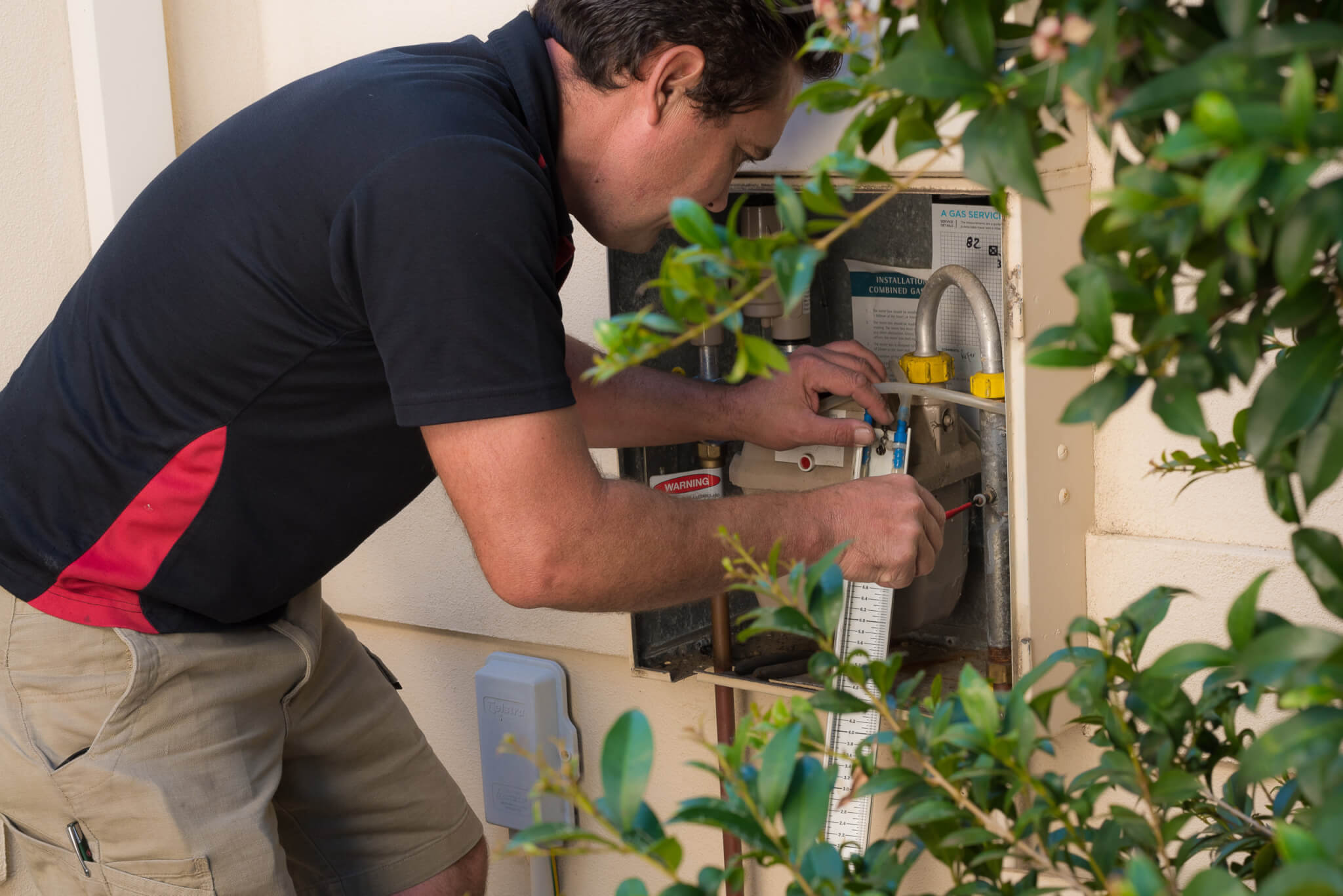 External power points need to withstand our hot Australian summers and cold and wet winters while ensuring the safety of your people and property.
Professional Electricians in Perth
Every member of our team is a fully qualified, licensed and experienced electrician so you can look forward to a 100% professional service whatever your needs may be. If you would like to obtain a quotation or further information on any of the electrical services we provide, please feel free to call or email at any time.
 A Commercial Electrician in Perth You Can Trust
Like a faithful hound, you can trust Plumbdog to be there when you need us most. We provide first-class commercial electrical services to many companies in and around Perth and understand the importance of being able to respond quickly when help is required. If you need an electrician in Perth for commercial maintenance, repair or installation work, just whistle and we'll come running! We have a great deal of experience working with commercial electrical installations both large and small and our rates are highly competitive.
The Only Domestic Electrician in Perth You Will Ever Need
From installations and rewiring projects to fault finding and safety checks, our domestic electricians have you covered. We provide a full range of domestic electrical services in Perth, including:
Appliance Connections and Disconnections
We can connect or disconnect fixed wired appliances in your kitchen for a very reasonable fee. Unless you have a licence to perform this type of work and plenty of experience, it's much better to let a qualified electrician in Perth handle it for you.
Rewiring 
From single circuits to whole properties, our experienced electricians can take care of all your rewiring needs.
Fault Finding
If you have an electrical fault in your home that's got you puzzled, get on the phone and tell us where you are. We have a great nose for sniffing out electrical faults and will be able to quickly diagnose and fix it for you.
Electrical Installations 
As experienced electricians in Perth, we can install all types of appliances, power points and lighting in residential properties.
Electrical Safety Checks 
If you want to make sure your home is safe, let our domestic electrical Perth specialists check your circuits, RCDs and smoke alarms.
Weatherproof Power Point Installation 
Whether you often use power tools outside, you want somewhere convenient to plug in an electric lawnmower or you need a convenient power source for a water pump, we can install a weatherproof power point that meets your needs.
Switchboard Upgrades 
If your switchboard keeps tripping out, it probably means that it can't handle the power load from the appliances and devices in your home. Older switchboards were not designed for modern power usage patterns and unfortunately you can't teach an old dog new tricks so an upgrade is the best solution.
If the service you need isn't listed above, just get in touch and tell us what you need. We can almost certainly help you as our domestic electricians in Perth are the best in the business.
NEED AN ELECTRICIAN? WE'RE IN YOUR TERRITORY!
Emergency Electrician in Perth
If your power goes out in the middle of the night or there's smoke pouring out of your electric cooker, you'll find the team at Plumbdog really is man's best friend (and woman's of course!). We provide a round-the-clock service to domestic and commercial customers in all areas of Perth, covering all types of electrical emergencies. If you do smell burning and suspect an electrical fault, please turn off your power immediately and then call us, to make sure it doesn't start a fire.
When You Need a Reliable Electrician in Perth, Call the Top Dogs
If you want to make sure that your electrical problems are sorted quickly and efficiently, at a competitive rate, all you need to do is call Plumbdog and ask for help. We guarantee a same-day service for problems that can't wait and can schedule less urgent work for a time that suits you. If you don't know who we are and you arrived at this page by searching for an 'electrician near me', this is your lucky day! Our team will work like dogs to meet your needs and as every member is a licensed pro, you can be sure we know what we are doing. Call now and tell us how we can help you today.