Plumbdog provides emergency commercial hot water servicing and hot water system replacement across the whole Perth metro.
$165 Inc. GST for a minor service / inspection
Any parts and associated labour would be quoted upfront following a minor service / inspection
This is the average price our customers pay
The prices stated above are an estimate based on what our customers have paid for this type of work previously. The layout of your plumbing, and your circumstance may differ and so prior to commencement Plumbdog will always provide you with an up-front, no-obligation cost estimate following an on-site inspection. Our minimum charge for an on-site inspection is $165 Inc. GST.
COVID-19 – Due to the Government's guidelines around social distancing and essential work Plumbdog will provide you with a cost estimate prior to a site visit to ensure social distancing is maintained.
Commercial hot water repairs and replacement in Perth 
Plumbdog provides emergency commercial hot water servicing and hot water system replacement across the whole Perth metro. Our prompt professional service, experience, and industry knowledge have made us the hot water plumbers of choice for many Perth businesses and property managers.
Our fully licensed, police-cleared hot water plumbers and gas fitters can repair and replace most leading brands and models of commercial hot water systems. Our office is also staffed with fully qualified plumbing personnel who can schedule jobs effectively, and give expert advice on the most timely and cost-effective solution to your hot water issues. Whistle and we will come!
Genuine commercial hot water service and repairs
Whether you're a bakery that needs hot water after hours to keep production running, a busy restaurant, or a medical practice, hot water is more than a convenience, it's a necessity.
We can repair and replace hot water systems for a range of commercial clients including:
Shopping  centres
Cafes and restaurants
Aged care homes / retirement villages
Multi-storey residential developments
Office buildings / business parks
Plumbdog provides a genuine hot water emergency service, which means we promise to answer your call and have procedures that ensure we always arrive when promised within an agreed arrival window. For the most urgent commercial hot water problems, we can sometimes arrive within 1 hour of your call.
Our fully qualified hot water plumbers drive fully stocked service vehicles at all times ensuring many commercial hot water issues are fixed on the spot without the need to visit our suppliers.
We carry Cash, Credit Card & Eftpos facilities in all our service vehicles for easy payment.
Hot water system replacement and servicing
We always recommend regular quality hot water servicing at least every 2 years to maximise service life, reliability and operational efficiency of your unit.
If we find that your hot water system cannot be repaired, we supply a range of replacement gas and electric hot water systems by leading brands including Rheem, Dux, Bosch, Vulcan, and Everhot. We stock both instantaneous / continuous flow and storage models, and all prices include installation and basic electrical work.
We are often able to do same day system replacement, but if our suppliers are closed we can hook you up with an emergency hot water system and return after suppliers have opened to install your new unit.
Hot water service rates
As part of your regular hot water service, we will always inspect your unit for both age and condition, and on average allow 30 – 60 minutes on-site. Any parts required will vary in price according to brand and size. 
Contact Plumbdog for prompt professional commercial hot water repairs and unit replacement
If your hot water system needs repairs, replacement or servicing, you can't afford to delay – call Plumbdo
g now for the most prompt and professional commercial hot water service in Perth. We always arrive on time with practically everything we need to do the job right in one visit, ensuring you can get back to business as soon as possible. Just give us a whistle!
Don't just take our word for it. These guys have given us a belly rub!
More from Plumbdog about Hot Water Systems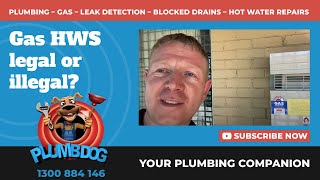 Hot Water Systems
Like for Like Replacements for hot water systems are common jobs for plumbers but there are occasions where we are not allowed to replace and old system at its current location.  Watch Richard explain as gas fitters in Perth why
Read More »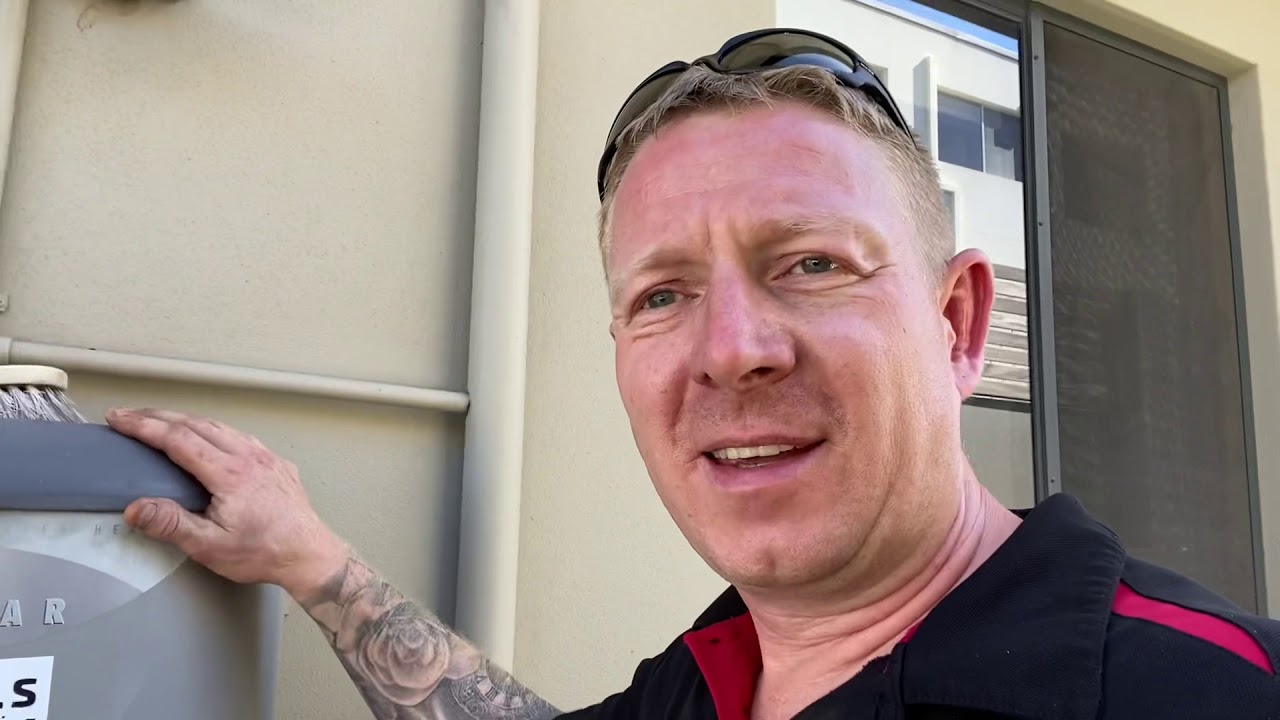 Hot Water Systems
Learn one of the reasons why the pilot light keeps going out on an older Rheem Stellar 330 Watch how we find ways to save our customers some real hard earned $$$ Check out more of our VLOGs & don't forget to
Read More »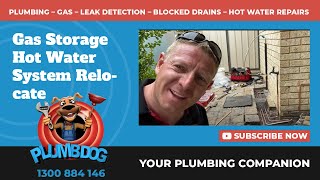 Hot Water Systems
When a like for like gas hot water system replacement just isn't possible  The work of gas fitters in Perth are inspected by a third party which is good for the industry and consumer Check out more of our VLOGs & don't
Read More »