With our guaranteed time of arrival, and fully stocked service vans, Plumbdog is your first choice for professional emergency hot water repairs across the whole Perth metro.
$165 Inc. GST for a minor service / inspection
Any parts and associated labour would be quoted upfront following a minor service / inspection
This is the average price our customers pay
The prices stated above are an estimate based on what our customers have paid for this type of work previously. The layout of your plumbing, and your circumstance may differ and so prior to commencement Plumbdog will always provide you with an up-front, no-obligation cost estimate following an on-site inspection. Our minimum charge for an on-site inspection is $165 Inc. GST.
COVID-19 – Due to the Government's guidelines around social distancing and essential work Plumbdog will provide you with a cost estimate prior to a site visit to ensure social distancing is maintained.
Emergency Hot Water Repairs and Replacement in Perth 
With our guaranteed time of arrival, and fully stocked service vans, Plumbdog is your first choice for professional emergency hot water repairs across the whole Perth metro.
Our fully qualified hot water plumbers can repair, service and replace all leading brands and models of hot water systems for both residential and commercial premises.
Wherever you are in Perth, call on 1300 884 146. Whistle and we will come!
Genuine emergency Perth hot water service
We have well-defined processes which ensure that we always arrive within an agreed arrival window, and message you when we are on our way to save you peering out of the window like a lost puppy.
We carry Cash, Credit Card & Eftpos facilities in all our service vehicles for easy, on-the-spot payment.
Common hot water problems
One major cause of gas hot water unit failure is blocked pilot tubes, where gas flow can be obstructed by spider webs. Another problem is faulty thermocouples, which have a limited service life and must be replaced periodically. Other common problems include blocked line strainers, faulty solenoids, and faulty ignition packs.
Faults can also occur in hot water tempering valves, which mix hot water with cold to ensure safe maximum temperature at the outlets. Most hot water heaters also contain sacrificial anodes which protect the unit against corrosion, and these must be replaced periodically.
Our fully qualified hot water plumbers will assess the overall age and condition of your hot water unit and, if unit replacement isn't required, can advise on a hot water servicing plan that will maximize the efficiency and service life of your existing system.
Replacement hot water systems
If we find that your hot water system is beyond repair, we can supply a range of replacement gas and electric hot water systems, including instantaneous / continuous flow and storage models by leading brands including Rinnai, Rheem, Dux, Bosch, Vulcan, and Everhot. Prices include installation and basic electrical work if required, and we offer competitive interest-free payment plans.
We can often do same day system replacement, but if our suppliers are closed we can hook you up with an emergency hot water system and return after suppliers have opened to install your new hot water heater.
Emergency hot water system troubleshooting
If your hot water system is not supplying hot water or the water is at an insufficient temperature, basic checks you can perform are:
Check electricity supply: Check that both the isolating switch (usually at the main switchboard) and the switch next to the heater are both in the ON position. If you have a fusebox, check if the fuse needs replacing.
Check pilot flame: If you have a gas instantaneous system, the pilot flame can sometimes go out, e.g. if the gas supply is temporarily interrupted. Most systems have easy to follow instructions on how to re-ignite the pilot flame.
Check the thermostat: On some units, you can adjust the thermostat setting yourself and this is one thing to check if the water is not at sufficient temperature. This should be done with caution, especially if you don't have tempering valves installed, as setting it at too high a temperature can cause scalding. We always recommended that you have a plumber check and set your thermostat.
Monitor your hot water use: If you have a storage hot water system, it might simply not be able to keep up with your daily usage, especially if you have guests. If this is occurring regularly you may want to consider upgrading to a higher capacity system.
Insufficient water flow: Instantaneous / continuous flow hot water systems have a burner which won't ignite if your hot water tap is only slightly turned on. Try opening the tap further and let the water flow for at least 10 seconds.
Contact Plumbdog now for fast professional hot water repairs
Very few of us can live without the convenience of round-the-clock hot water, which means getting your hot water back online is more often than not a real race against time! Our guaranteed on-time arrival and fully stocked vans ensure many hot water problems get fixed fast in a single visit, and all of our plumbers carry emergency systems ensuring you never need to take that cold shower. Just give us a whistle!
Don't just take our word for it. These guys have given us a belly rub!
More from Plumbdog about Hot Water Systems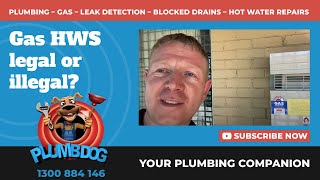 Hot Water Systems
Like for Like Replacements for hot water systems are common jobs for plumbers but there are occasions where we are not allowed to replace and old system at its current location.  Watch Richard explain as gas fitters in Perth why
Read More »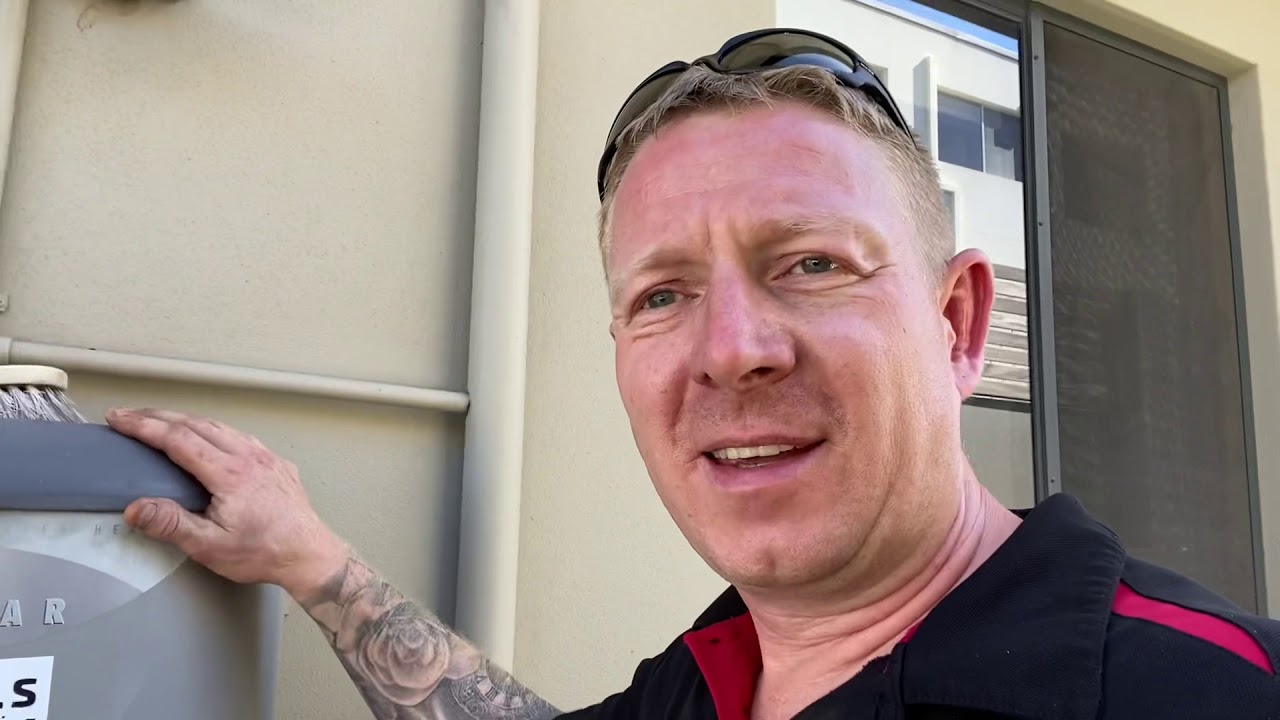 Hot Water Systems
Learn one of the reasons why the pilot light keeps going out on an older Rheem Stellar 330 Watch how we find ways to save our customers some real hard earned $$$ Check out more of our VLOGs & don't forget to
Read More »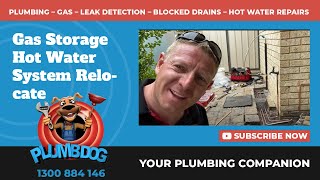 Hot Water Systems
When a like for like gas hot water system replacement just isn't possible  The work of gas fitters in Perth are inspected by a third party which is good for the industry and consumer Check out more of our VLOGs & don't
Read More »