Your Plumbdog Applecross Plumber
Looking for a plumber in Applecross, WA?
We are experts in all types of plumbing issues affecting Applecross, WA. At Plumbdog Plumbing Perth we promise to arrive on-time every time…
Plumbdog offers quality plumbing that Applecross locals know and trust…
Fully stocked service vehicles – most jobs are completed in one visit
Plumbing and gas fitting emergencies, repairs & maintenance
Same day hot water repairs and replacement – we carry temporary hot water systems on our service vehicles so you never take a cold shower again.
We promise to answer your call day and night
Our expert local plumbers serve all locations within Applecross and surrounding suburbs, including Guildford and High Wycombe.
We pride ourselves in our quality work and genuine plumbing services and are so proud to have some great feedback from our local customers.
Specialist Maintenance Plumbing Services in Applecross
Our local Plumbdogs are highly skilled and experienced plumbers and need to be pedigree to be called a Plumbdog Plumber. Fully qualified plumbers and gasfitters, our Plumbdogs make sure that our vans are fully stocked so that most plumbing problems are fixed in one visit.  
You can give us a whistle for any of our specialist services in Applecross and more:
Blocked Drains – We'll sniff out the problem and fix it too. Our noses are made for this type of work and our paws love to get digging getting your blocked drains fixed and water flowing again.
Leak Detection & Repairs – No need to call out separate contractors for detection and repairs. We're the experts others turn to when they can't detect the leak. We will find the leak and fix it too saving you time and money.
Hot Water Systems Maintenance & Repairs – Our Plumbdogs are trained to service and fix hot water systems and not to simply recommend a replacement unless a replacement is due.
All The Gear and Every Idea
Along with having fully stocked vans and fully skilled and experienced plumbers, our equipment are second to none. We have everything from the usual tools a plumber needs to specialized leak detection equipment. Have you seen our water jetter? It's custom made locally with power and we can clear blocked drains where others fail. We also have CCTV to inspect which can help identify problems or confirm that jobs are completed properly.
Residential & Commercial Plumbers in Applecross
We service domestic and commercial properties. Whether you need our specialised plumbing services or have any general plumbing needs, our local Applecross plumber has you covered. 
Give Us A Whistle
Get in touch if you have a question or fill out your booking form online. We'll also send out a SMS confirmation before we head out so you're not looking out the window like a lost puppy.
Give us a whistle if you have questions and we can provide you an estimate over the phone. If your job is more complex or you need us to inspect the property first then we can advise next steps on the phone. 
If you want to confirm your booking time first to suit your availability then give us a whistle and talk to your local plumber in Applecross first before completing your booking form. 
Alternatively you can complete your booking request here and one of your local Plumbdog plumbers will get in touch soon to reconfirm your booking details. 
We often get calls where there is a suspected water leak but our customer isn't sure. Have you tried this simple test? It could save you some time and money before having to call out a tradie. 
Turn off all water using devices in your property
Check your water meter
Wait 5 minutes and check your meter again. If it has moved, chances are you have a leak. 
Watch the video to learn more:
Don't just take our word for it. These guys have given us a belly rub!
More From Your Local Plumbdog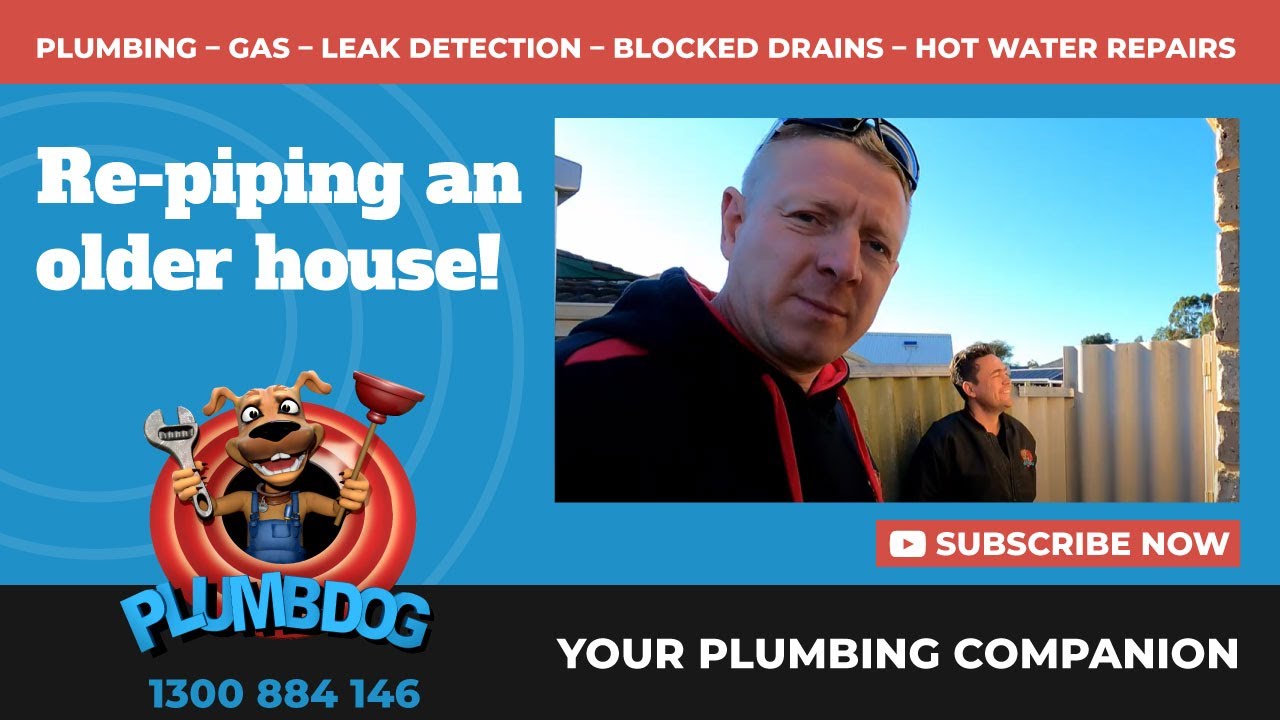 SOME JOBS ARE TOO BIG JUST FOR ONE PLUMBDOG TO HANDLE WATCH HOW WELL TOP DOGS RICH AND DARIUS PLAY TOGETHER DON'T FORGET TO SUBSCRIBE TO OUR YOUTUBE CHANNEL! At the property today, both Richard and Darius have
Read More »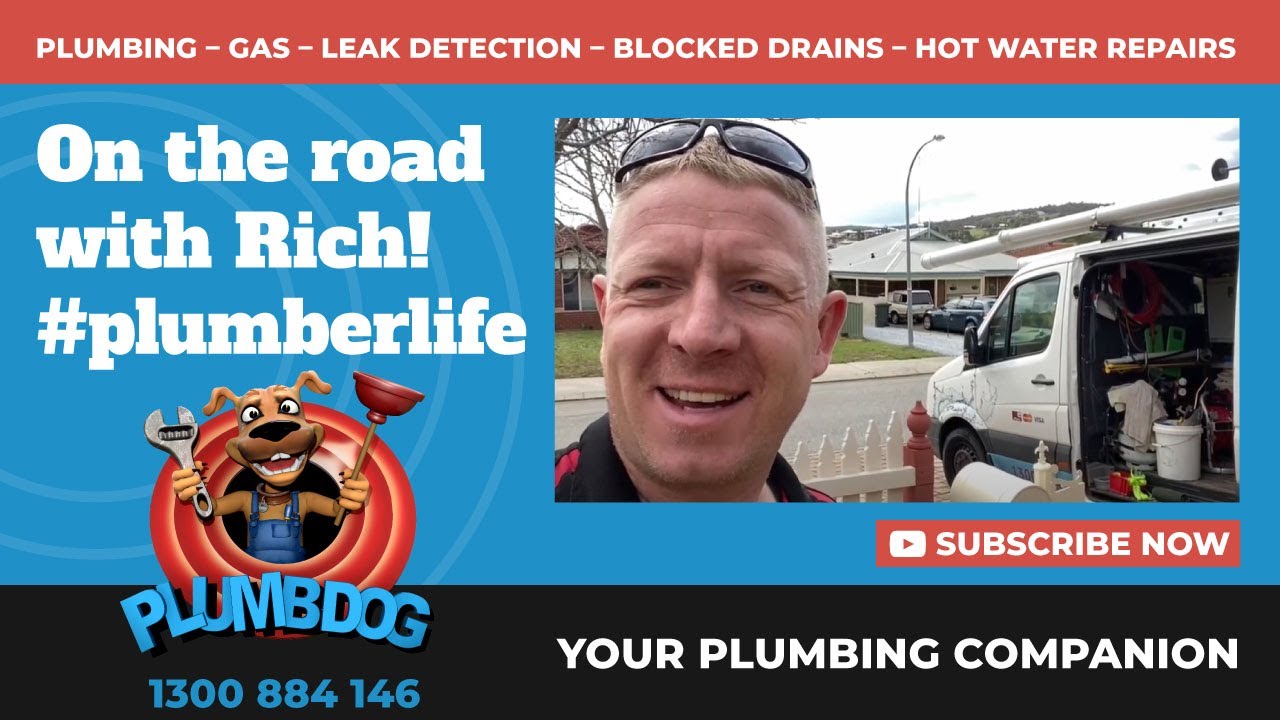 SOMEONE ASKED RICH WHAT HE GETS UP TO IN A DAY SO HE TRIED TRAPPING HIS GO PRO TO HIS HEAD MAIN WATER POINTS AREN'T ALWAYS EASY TO DETECT. TODAYS PROPERTY WAS A GOOD CHALLENGE IT HELPS TO KNOW WHERE
Read More »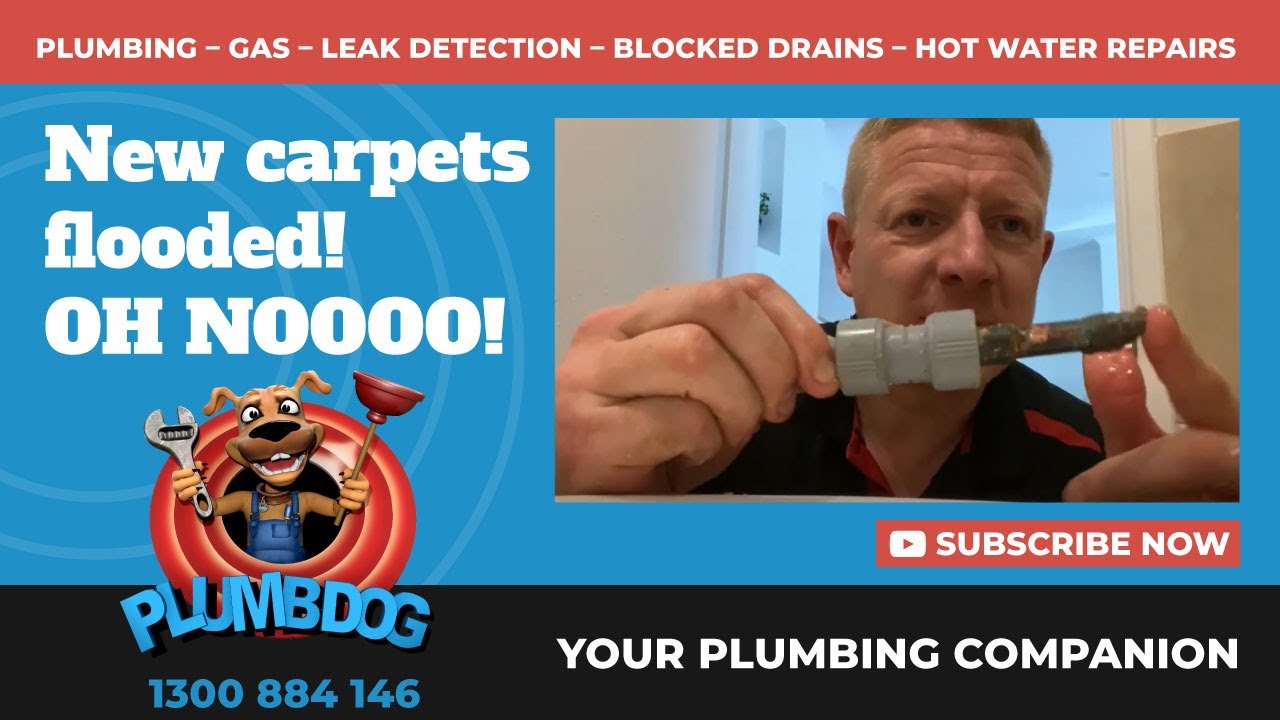 WATER LEAKS CAN HAPPEN EVEN WHEN YOU'RE PROACTIVE WITH YOUR PLUMBING THERE ARE OCCASIONS WHERE IT IS NECESSARY TO PERFORM A 'TEMPORARY' REPAIR CHECK OUT THE VIDEO TO SEE WHY THIS UNFORTUNATE WATER LEAK HAPPENED AT THIS APARTMENT DON'T FOREET
Read More »