Installing a reticulation/irrigation system?  Before you can put in pipework, you'll need to call a licensed plumber to install the cut-in connection to your main water line.
This is what the majority of our customers pay
This is the average price our customers pay in that range
The prices stated above are an estimate based on what our customers have paid for this type of work previously. The layout of your plumbing, and your circumstance may differ and so prior to commencement Plumbdog will always provide you with an up-front, no-obligation cost estimate following an on-site inspection. Our minimum charge for an on-site inspection is $145 Inc. GST.
COVID-19 – Due to the Government's guidelines around social distancing and essential work Plumbdog will provide you with a cost estimate prior to a site visit to ensure social distancing is maintained.
Reticulation repairs and cut-in by Perth's most reliable plumbers
Installing a reticulation/irrigation system? Before you can put in pipework, you'll need to call a licensed plumber to install the cut-in connection to your main water line. Our fully qualified plumbers can perform all aspects of reticulation repairs and cut-in plumbing, promptly and in full compliance with Western Australian laws.
And just as with our regular plumbing services, we guarantee to arrive on time across the whole Perth metro with just about everything we need to get the job done correctly, first time, every time. Whistle and we will come!
What's required in a retic cut-in?
For most reticulation cut-in jobs, our plumber will expose underground copper water pipe, and cut the line and insert a copper tee connection.
The pipe will then be brazed back together and the tee piece connected to a fitting that can receive both a ball valve and dual check valve, which can be connected to a master valve. Dual check valves are now compulsory in WA, functioning as a backflow prevention device to protect against contamination of your water supply.
Retic cut-ins by fully licensed plumbers in Perth
Getting an unqualified or inexperienced plumber in to do your reticulation work can be very risky as an improperly connected cut-in tap can result in you suffering water loss and a serious backflow problem. Our plumbers are qualified to service and install all types of backflow devices in accordance with WA Plumbers Licensing Board guidelines.
We also guarantee to arrive within the agreed time frame, and drive fully stocked service vans, so all your retic cut-in work is performed promptly and in most cases in one visit.
Master valve installation
After installing the ball valve and dual check valves, we can connect a master valve if required. This step is highly recommended, as it prevents water loss if any of the station solenoids leak. Every time you run reticulation, both the master and station valve will open, so that if the station valve develops a leak, you won't lose water as long as the master valve keeps working.
For older reticulation systems that lack a master valve, we can usually fit a new master valve to the existing cut-in tap and wire it to the system control box.
Contact Plumbdog for prompt professional retic repairs and cut-in
If you are having a reticulation system installed, or require reticulation repairs or an upgrade, Plumbdog offer guaranteed time of arrival across Perth and the no-fuss expertise that has made us Perth's favourite plumbing professionals. Just give us a whistle!
Don't just take our word for it. These guys have given us a belly rub!
More from Plumbdog about Plumbing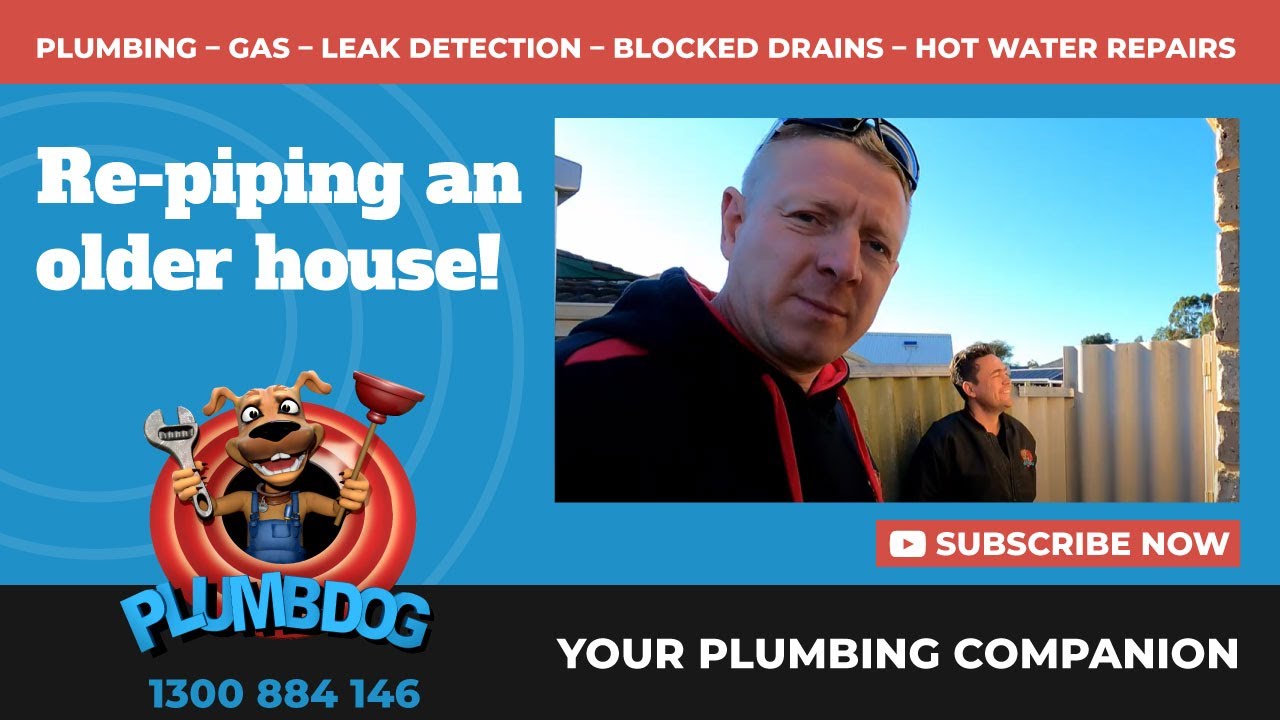 Blog
SOME JOBS ARE TOO BIG JUST FOR ONE PLUMBDOG TO HANDLE WATCH HOW WELL TOP DOGS RICH AND DARIUS PLAY TOGETHER DON'T FORGET TO SUBSCRIBE TO OUR YOUTUBE CHANNEL! At the property today, both Richard and Darius have
Read More »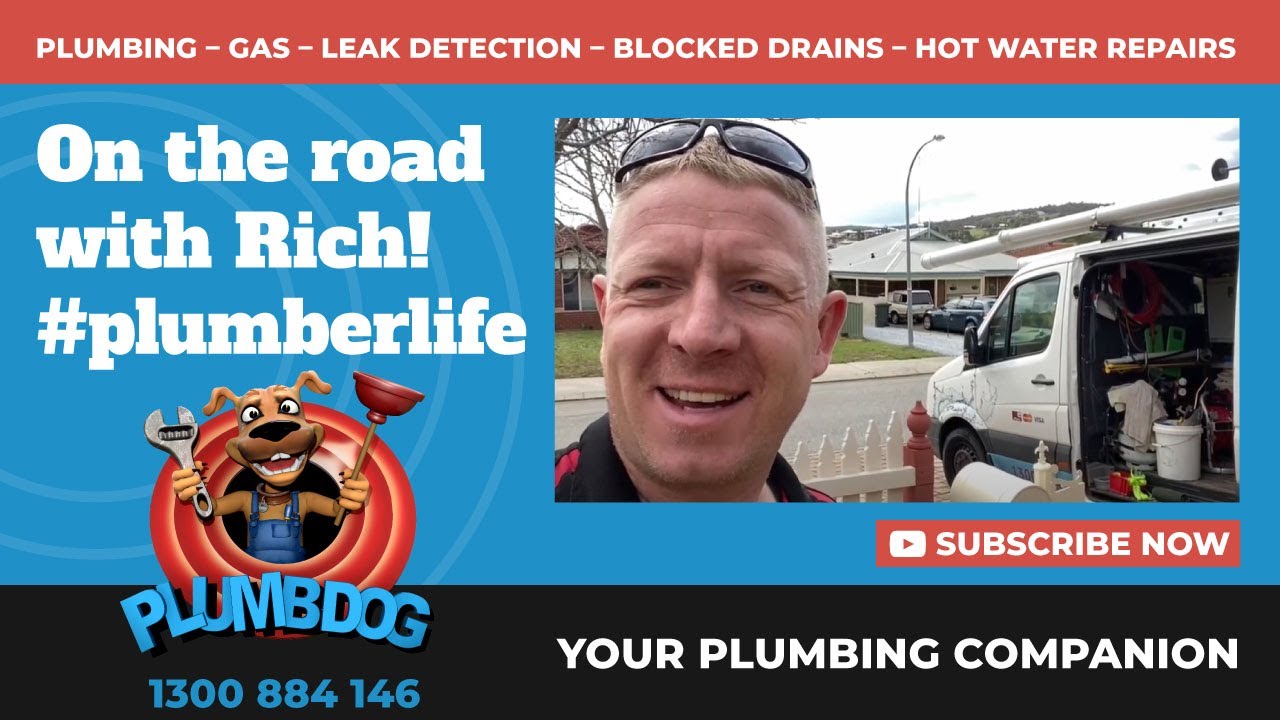 Blocked Drains
SOMEONE ASKED RICH WHAT HE GETS UP TO IN A DAY SO HE TRIED TRAPPING HIS GO PRO TO HIS HEAD MAIN WATER POINTS AREN'T ALWAYS EASY TO DETECT. TODAYS PROPERTY WAS A GOOD CHALLENGE IT HELPS TO KNOW WHERE
Read More »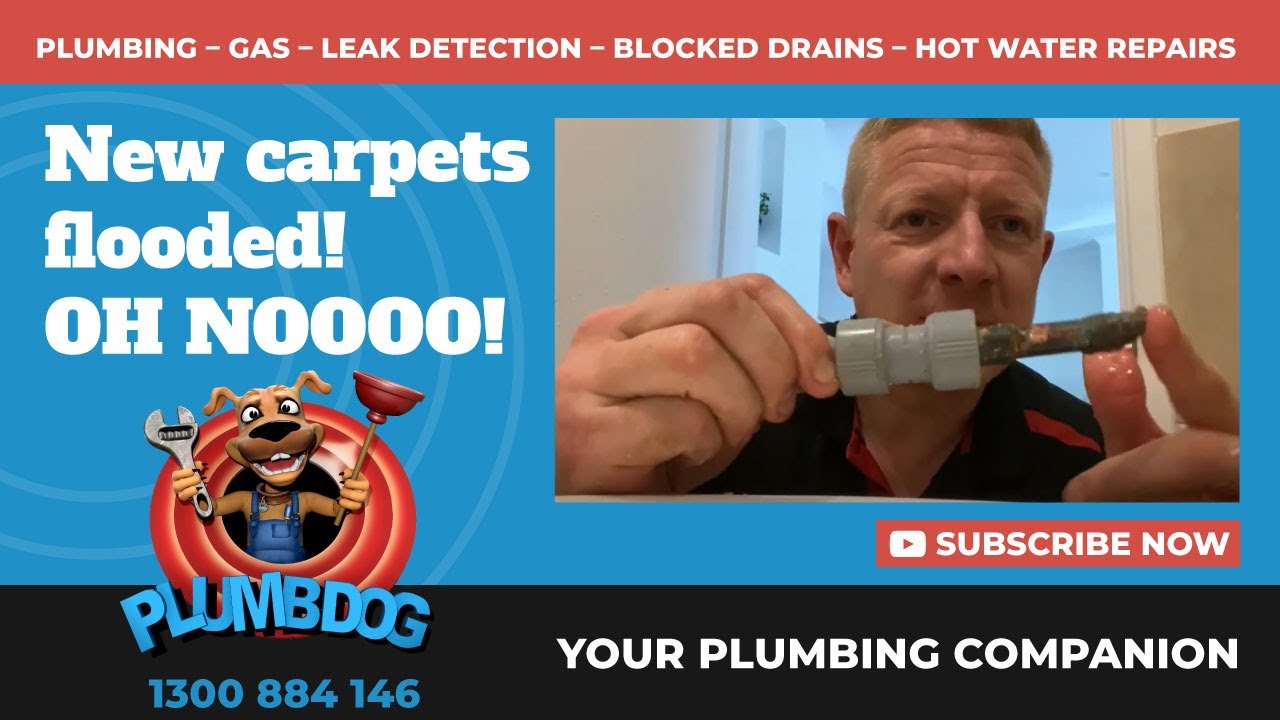 Blog
WATER LEAKS CAN HAPPEN EVEN WHEN YOU'RE PROACTIVE WITH YOUR PLUMBING THERE ARE OCCASIONS WHERE IT IS NECESSARY TO PERFORM A 'TEMPORARY' REPAIR CHECK OUT THE VIDEO TO SEE WHY THIS UNFORTUNATE WATER LEAK HAPPENED AT THIS APARTMENT DON'T FOREET
Read More »