Have a burst pipe? Don't take a chance on a plumber who isn't qualified or can't promise to get to you fast
This is what the majority of our customers pay
This is the average price our customers pay in that range
The prices stated above are an estimate based on what our customers have paid for this type of work previously. The layout of your plumbing, and your circumstance may differ and so prior to commencement Plumbdog will always provide you with an up-front, no-obligation cost estimate following an on-site inspection. Our minimum charge for an on-site inspection is $145 Inc. GST.
COVID-19 – Due to the Government's guidelines around social distancing and essential work Plumbdog will provide you with a cost estimate prior to a site visit to ensure social distancing is maintained.
Have a burst pipe? Don't take a chance on a plumber who isn't qualified or can't promise to get to you fast.
Plumbdog's fully qualified plumbers are experienced in the repair and replacement of all pipework and are available across the Perth Metro for all types of emergency burst pipe repair – residential or commercial.
If you have a burst pipe emergency right now, call Plumbdog immediately on 1300 884 146. Whistle and we'll come running!
Genuine Emergency Burst Pipe Repair
We aim to arrive as timeously as possible and always keep our service vans fully stocked in order to ensure that every burst pipe gets fixed promptly and in one, single visit. Remember that we carry cash, Credit Card & EFTPOS facilities in all our service vehicles for easy, on-the-spot payment. Who's a good boy? Plumbdog is a good boy.
Not sure if you have a pipe leak?
A slow-leaking water pipe can be pretty sneaky and go unnoticed for weeks, or even months – eventually culminating in a massive water bill. How can one avoid this? The best way to check if you have a slow leak is to turn all of your taps off. If your water meter continues to tick over, call Plumbdog immediately.
While all our plumbers carry basic leak detection equipment such as a pressure gauge and heat gun, some leaks are invisible. In such a case, we recommend that you request a Plumbdog leak detection specialist to inspect the problem and give the best advice going forward. Our specialists carry all of the latest and most advanced water leak detection equipment in their service vehicles in order to locate and fix your leaking pipe all in one, single visit.
Contact Plumbdog Now for Burst Water Pipe Repair and Replacement
Call us now to speak with a fully qualified plumber who can advise you on what to do before we arrive. It's as simple as giving us a whistle!
"Why do I keep getting burst pipes?"
Copper pipes are the most commonly affected by bursts, and often on the hot pipes rather than the cold. These copper pipes can be found buried in sand around the boundary of the house, with the heat in the pipes reacting to acid that's present in the sand. This reaction makes the copper pipes brittle, causing them to split and eventually in need of pipe leak repair or replacement. These days, more plastic or chemically lagged pipes are being used in the ground to help prevent this.
Common Sources of Household Water Pipe Leaks
Water leaks tend to be some of the most intricate plumbing issues in the home environment. There are, however, some basic checks you can do to locate some of the more common leaks.
Toilet: Check for leaks by removing the cover from the cistern and listening closely. A leak is often accompanied by a low hissing sound and a small amount of water leaking down the back of the bowl.
Shower: As they accumulate water, shower heads can conceal evidence of a leak until they overflow. Move or remove the head to inspect this.
Outdoor taps: A leaking garden tap can be given away by the presence of unusually green grass or foliage around it, especially if there hasn't been much rain. Also, make sure to check hoses and drip irrigation systems.
HANDY HINT
If you continue to be affected by a burst pipe, it's a good idea to request a quote to replace your pipes, especially if they're in poor condition. We can replace corroded copper pipes with plastic pipes or chemically lagged copper.

Don't just take our word for it. These guys have given us a belly rub!
More from Plumbdog about Plumbing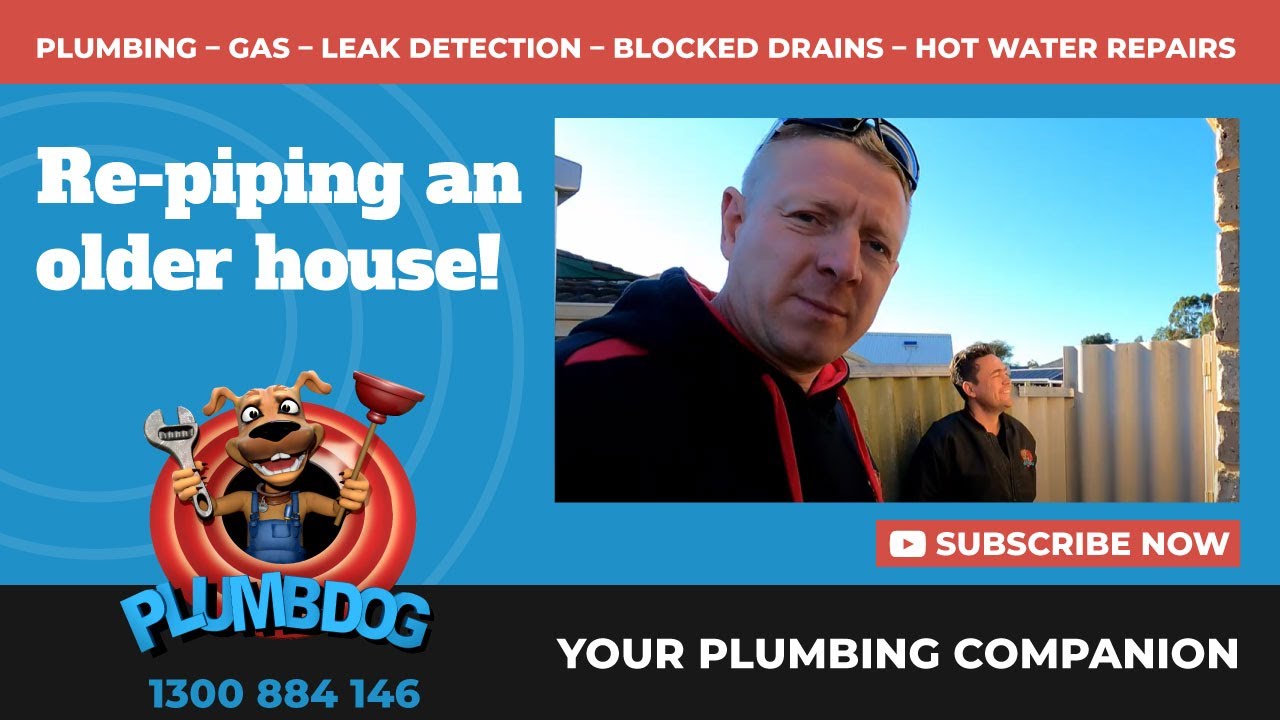 Blog
SOME JOBS ARE TOO BIG JUST FOR ONE PLUMBDOG TO HANDLE WATCH HOW WELL TOP DOGS RICH AND DARIUS PLAY TOGETHER DON'T FORGET TO SUBSCRIBE TO OUR YOUTUBE CHANNEL! At the property today, both Richard and Darius have
Read More »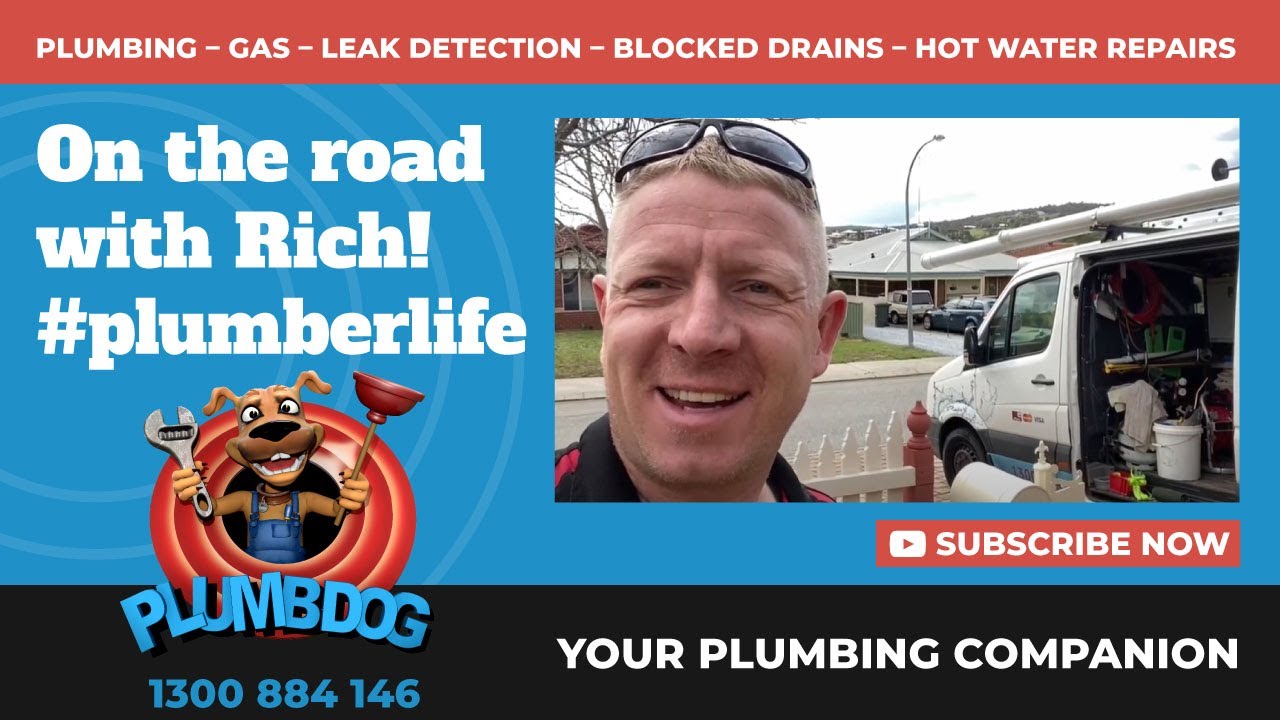 Blocked Drains
SOMEONE ASKED RICH WHAT HE GETS UP TO IN A DAY SO HE TRIED TRAPPING HIS GO PRO TO HIS HEAD MAIN WATER POINTS AREN'T ALWAYS EASY TO DETECT. TODAYS PROPERTY WAS A GOOD CHALLENGE IT HELPS TO KNOW WHERE
Read More »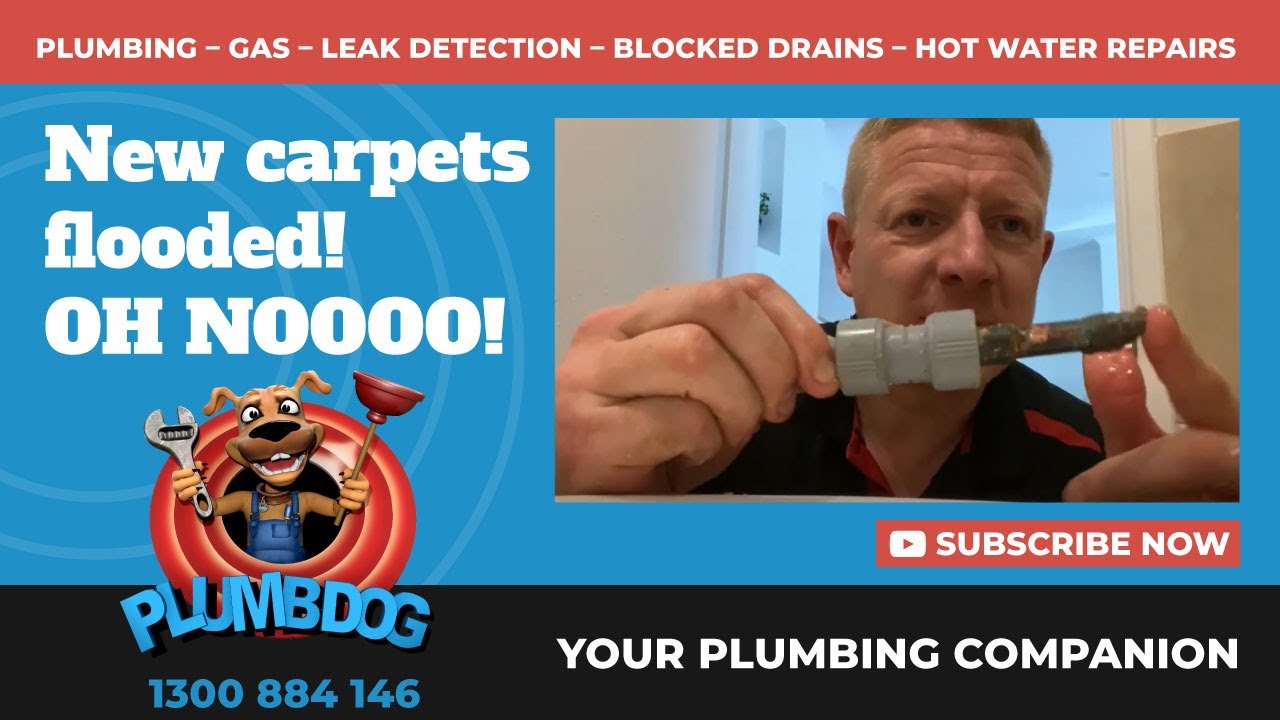 Blog
WATER LEAKS CAN HAPPEN EVEN WHEN YOU'RE PROACTIVE WITH YOUR PLUMBING THERE ARE OCCASIONS WHERE IT IS NECESSARY TO PERFORM A 'TEMPORARY' REPAIR CHECK OUT THE VIDEO TO SEE WHY THIS UNFORTUNATE WATER LEAK HAPPENED AT THIS APARTMENT DON'T FOREET
Read More »